How We Won a Telephone Consumer Protection Act (TCPA) Lawsuit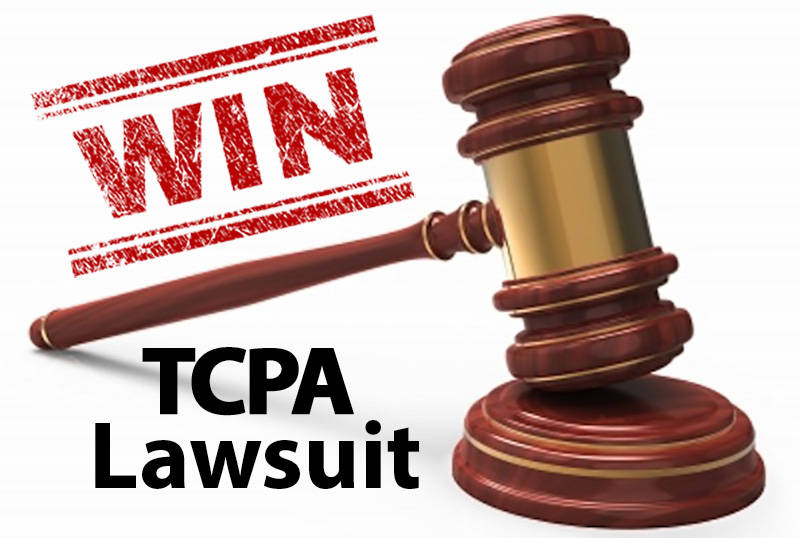 About a year ago Noc Solutions (NOC) received small claims TCPA lawsuit. Thousands of TCPA lawsuits are filed every year, and they can cost companies countless hours and hundreds of thousands of dollars to defend. Recently we obtained a court order to dismiss the case against us with prejudice from the Michigan District Court. This article details the chain of events we experienced, and proves that businesses can win TCPA cases without spending a huge amount of money.
Upon arrival in South Field, Michigan, to defend the lawsuit, we learned that we were first required to go through mediation and that if a settlement could not be reached, the court would set a trial date. Since we did not want to make a second trip back to Michigan, we settled the case for $4,500.
Forty-five days later, we received a second set of four more claims. We learned that small claims court allows the filing of additional suits even after a case is settled or won. NOC had sent a total of nine text messages to the plaintiff. We were initially sued for three messages received, leaving six messages open to additional legal action.
We hired a local Michigan attorney and moved the case to civil court so that we could have our attorney defend the case. While preparing for the case, we had Copilevitz & Canter, a leading regulatory law firm, review the TCPA compliance language pertaining to the lawsuit. We asked the court to order the plaintiff to provide his driver's license number and the last four digits of his SSN, and found he had provided inconsistent and false information in nine different loan application forms. As a result, we filed a counter claim against the scammer for committing fraud by providing false information on the loan applications. We also have learned he had sued 11 companies for TCPA lawsuits in the past few years.
A year later, the scammer dropped the case and we received the court order to dismiss the case with prejudice. Here are some best practices and lessons learned as a result of our experience defending a TCPA lawsuit:
Maintain records and ensure compliance. Because we keep meticulous records of compliance, we felt we would have no problem winning this case. We saved all opt-in records including IP address, name, phone number, and time stamp and had that information readily available. We kept the old screenshot of the CTA page displaying the TCPA disclosure. We also had our compliance attorney regularly review express consent language to ensure full TCPA compliance.


Hire a local attorney. Experienced scammers know the local laws. We hired a local attorney who was willing to work with us for a reasonable fee. Since we are quite familiar with TCPA regulations and was undercounsel with a regulatory law firm, we did not seek a high profile local law firm for defense.


Understand local small claims courts' rules surrounding multiple claims. NOC sent nine text messagesin total; we were initially sued for three messages and settled. We were then sued for four messages in four separate lawsuits and prevailed. Had we settled or won that second suit, the scammer could have sued us again for the remaining two messages.


Move the case from small claims to civil court. This way your attorney can defend your case.


Be on the offense. Once we learned that the scammer had falsified the loan applications, we immediately filed a counter claim for committing fraud.


Get the case dismissed. With the counter claim filed, the scammer realized he could well lose the case and perhaps face a judgment of $15,000. He dropped the case and we were able to obtain the court order to dismiss the case with prejudice.
TCPA was created to protect consumers receiving unwanted phone calls or text messages, but it also offers great opportunity for unwarranted litigation. It's important to realize that "professional plaintiffs" are out there. We were able to determine our plaintiff was anamateur scammer hoping to walk away with thousands of dollars through a phony TCPA lawsuit, without incurring significant cost to our company.