Easy set-up process
Set up your bulk SMS campaign in just 5 minutes
Excellent delivery
Our platform identifies delivery issues quickly
Powerful SMS API
Leverage the power of our text messaging API
What can Noc Solutions do for you?
We offer state-of-the-art technology and expert level knowledge gained from 15+ years of experience in the mobile marketing sector.
Set SMS text marketing goals and strategies to collect and manage TCPA-compliant mobile phone numbers to generate more leads and revenue.
Monitor your text messaging campaigns and adjust message content, frequency, and timing through our user-friendly platform.
Create a comprehensive SMS marketing campaign that yields high click-through and conversion rates.
Provide transparent campaign performance through appealing visuals and filtering capabilities.
Noc Solutions has the tools that can prevent and mitigate problems, resulting in excellent delivery.
Text Message (SMS) Marketing All-in-One Solution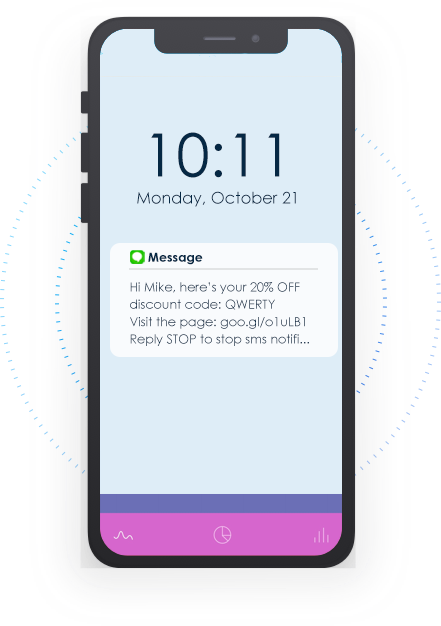 As one of the most powerful ways to reach today's consumers, text message marketing works!
97% of messages are opened
Recipients are engaged
Responses are immediate
Let our team show you how to generate the highest ROI with text message marketing and manage your campaign with ease.
State-of-the-Art Technology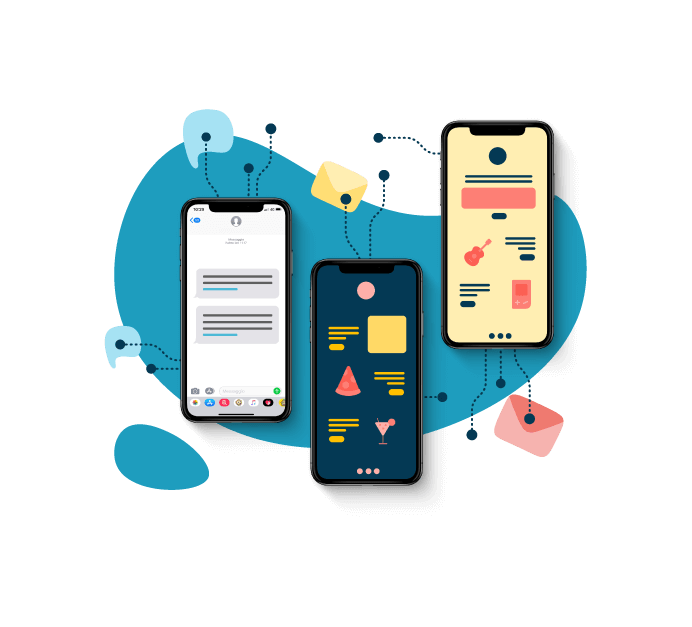 Noc Solutions has generated millions of dollars in revenue for our clients launching text message marketing programs through our proprietary SMS gateway software solutions platform.
This state-of-the-art technology:
Validates mobile phone numbers
Tests click and conversion rates
Enables smart queue management
Powered with advanced throttling technology
Provides reporting functionality to show performances of each segment of SMS marketing campaigns
Noc Solutions integrates SMS messaging to work seamlessly with your company's website. When a mobile phone number is collected from a user, instant communication can be initiated, generating new sales and leads.
SMS: Frequently Asked Questions
Short code
, 10-digit long code (
10DLC
), and toll-free numbers each have different strengths and purposes. It is important to obtain the right type of number for your campaigns. Noc Solutions can help you determine the best option for your marketing needs, and we'll assist you with the application process.
We will need to register a brand and a campaign for each vertical. For brand registration we will need to submit your company name, EIN, address, and a website. For the campaign registration we will need a campaign description, your source URL, message templates, and customer service email address.
Capacity and volume limits vary according to the type of line. It is important to know these limits to ensure you stay within them. Noc Solutions can help! Contact us for a free consultation.
Carriers charge you for every phone number you send to its SMS gateway for a delivery request, whether or not the message can be delivered. The bulk of failures stem from disconnected numbers and non-mobile numbers such as landlines and VolP. You can save 10-20% of message fees by accurately verifying mobile numbers and disconnected phone numbers before sending them to carriers.
While well-managed bulk marketing campaigns typically have an opt-out rate of 2-5%, without careful planning and foresight this rate can soar to more than 20%. Such campaigns are likely to get shut down.
Here are some strategies to help manage your opt-out rate:
Identify the marketer. Users who do not remember how they signed up to receive a text are likely to be unhappy customers.
Make sure the content is relevant and valuable. Messages that are not relevant to the offer, or are of no value to the customer, result in a poor response and a higher opt-out rate.
Time the message appropriately. Users may not remember you if too much time has passed since they signed up for your service.
Limit the number of messages sent. Too many messages sent within a short period of time will generate both a high opt-out rate and complaints.
Use the customer's name. Message personalization cultivates customer loyalty!
TCPA stands for the Telephone Consumer Protection Act, a set of regulations that stipulate wireless carriers must not send marketing text messages or calls to consumers without their consent. TCPA compliance ensures adherence to these regulations.
Read Our Articles
Learn more about SMS marketing | Get exclusive industry insight and tips | Read SMS marketing case studies