Do I need to identify the marketer for sending commercial text messages?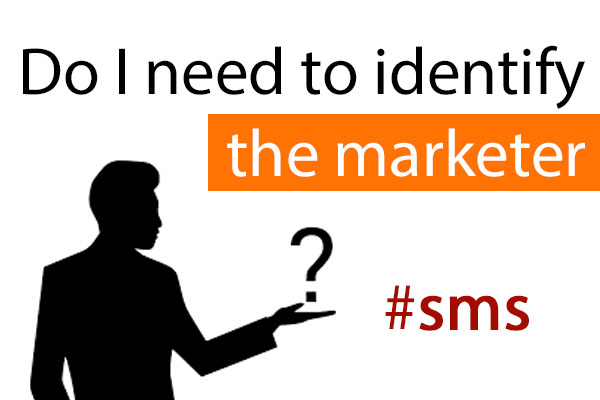 It is required by TCPA, Telephone Consumer Protection Act, that you must identify the marketer/company when you send out commercial text messages. In the body of an SMS message template, a marketer should be clearly identified so that a user can associate where he has opted-in to receive marketing text messages. Omitting or hiding this information may cost you dearly, up to $1,500 per message sent.
Consumers are getting a ton of text messages daily and if they don't know the source of the message, it could be annoying. In some cases, consumers call the carriers and file a formal complaint as well as filing a TCPA law suit.
Here is a sample message that identifies the marketer:
Joe's Pizza Kitchen: Hi {Robert}, here is your 10% off coupon code, RSJ6KN9, for anything in our menu. Expires in 3 days. Reply STOP to cancel
If you have any questions about identifying the marketer or in SMS marketing, please go here