Do I need to filter mobile numbers prior to sending SMS text messages?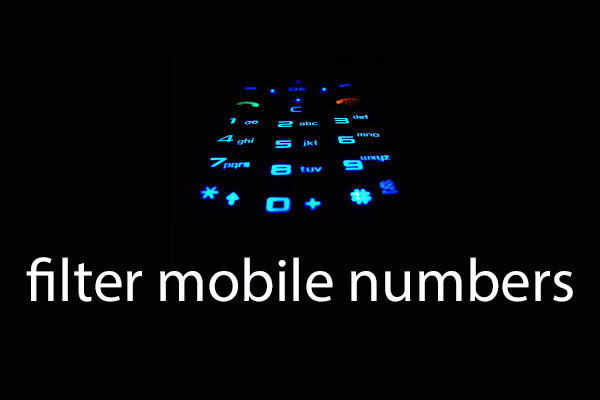 When you are using a shortcode or a longcode for sending SMS text messages, it is a good idea to run a mobile number verification check so that you send only valid mobile numbers to SMS gateways.
Carriers will not send SMS texts to invalid, landline, VoIP, or disconnected numbers; however, they will charge you for an attempt to delivery. If you are collecting mobile numbers from an online application, you will end up with 50~60% of valid mobile numbers.
As such, it will cost you 40~50% more to send text messages if you are not filtering mobile numbers.
If you have questions on mobile number filtering or SMS marketing