AT&T announced termination of Shared Short Code service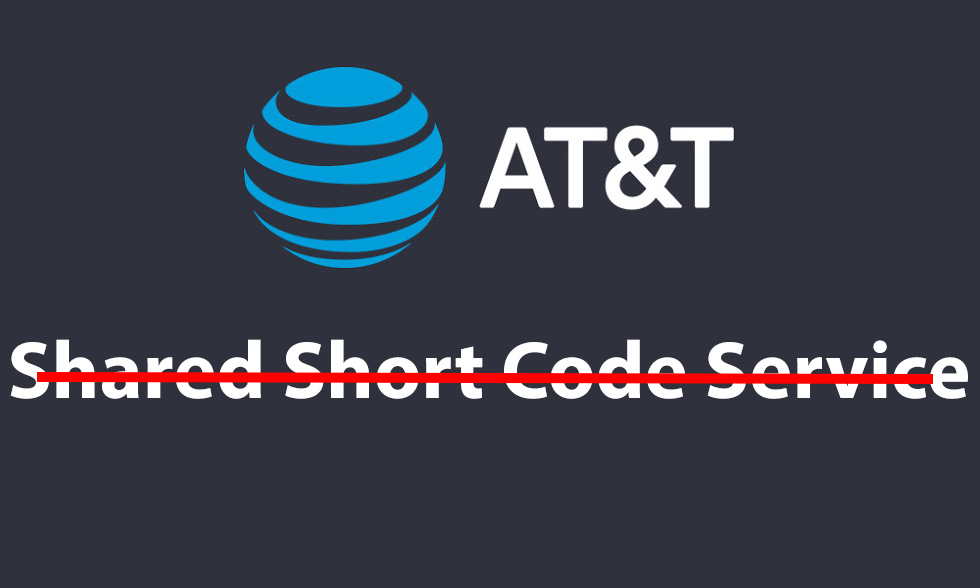 Shared Short Code Termination: 
As AT&T works to launch an approved commercial solution for  A2P traffic via 10 digit long codes (10DLC), they will terminate support for shared short codes. At this time, no new shared short codes will be activated. Existing shared short code programs will be terminated at a future date consistent with the commercial availability of the 10DLC solution. We will update on further information with AT&T on this timeline.
Prohibited Campaign Types:
Effective immediately, no new campaigns of the nature below will be approved for provisioning. Existing campaigns of this nature on dedicated Short codes will be terminated in Early Q1 2019 with the exact date to be determined and communicated.
Affiliate Lead and/or Commission Generation programs
Loan Advertising (with the exception of messages from direct lenders for secured loans)
Credit Repair
Debt Relief
Work from Home, Secret Shopper and similar advertising campaigns
Lead generation campaigns that indicate the sharing of collected information with third parties
If a Message Sender is observed sending any of the above-listed disallowed content, then an account review may be performed by AT&T or its agents. This review can result in the suspension of sending rights for a provisioned phone number or short codes; restriction of high-throughput access; suspension of provisioning rights for new phone numbers or short codes; and/or suspension of all network services.
Service Providers are expected to enforce restrictions on their own networks to prevent these types of content at the intake source.
Consent Guidelines: 
As always, consumer consent may not be bought, sold, rented or shared.
Please review the full content of the Code of Conduct for additional details regarding Consumer Consent, Opt in and Opt Out, Abusive Messaging and Deactivation Files.